My name is Stella Friedenberger. I am a Graphic Designer and Developer working on cross-media projects in the fields of Print, Extended Reality and Web. I explore possibilities of interactive virtual and semi-virtual environments.
I live and work in Hamburg, where I also study for my master's degree at the HFBK as a member of Klasse Digitale Grafik, speculating about the shifting importance of interfaces between things and things themselves.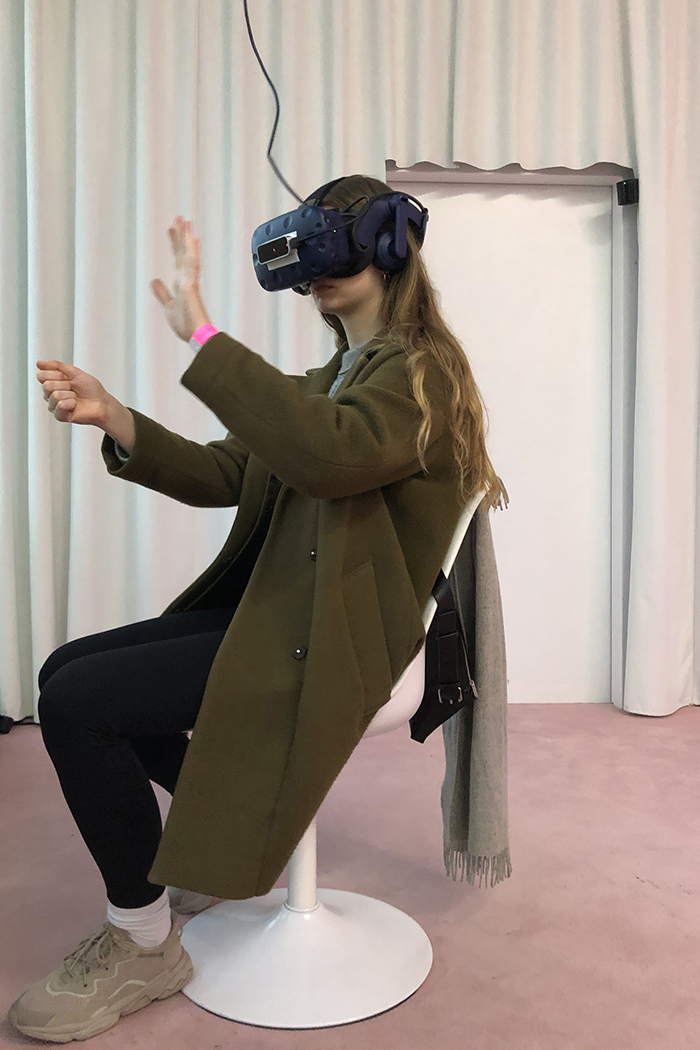 +49 151 158 687 97
mail@stellafriedenberger.com
| | | |
| --- | --- | --- |
| Teaching | Talks | Exhibitions |
| Interface of Things (Design) in conjunction with Interface of Things (Labor) together with Benedikt Rottstegge at the Faculty of Design, Media and Information of HAW Hamburg, 2021, Hamburg, Germany | Lecture on my project Augmented Conspiracy in the course AR in Urban Space by Refrakt at University of the Arts, December 2019, Berlin, Germany | Kunststiftung des Landes Sachsen-Anhalt, group exhibition for Giebichenstein Design Preis, October 2019, Halle, Germany |
| | | Spectator Mode, exhibition and VR performance with Klasse Digitale Grafik for the annual exhibition of the HFBK, February 2020, Hamburg, Germany |
| | | |
| --- | --- | --- |
| Apps | Websites | Indentities |
| GUI Library, Virtual Reality experience on the ideosyncracies of Interface conventions, together with Benedikt Rottstegge, 2019 | Web Development for the East Europe Biennial Alliance together with Benedikt Rottstegge, Graphic Design by Wolfgang Schwärzler, 2020 | Corporate Identity (Design, Web and Print) for the newly established MIP.labor of FU Berlin in collaboration with Jens Schnitzler, 2021 |
| LerchenfeldAR, Augmented Reality App that projects additional virtual content onto the printed matter of Lerchenfeld 52, 2020 | Website (Design and Frontend Development) for the MIP.labor of FU Berlin, together with Jens Schnitzler, 2021 | |
Follow me on Instagram.